Guide
In
realtime
you can scout locations and add realistic 3D people models.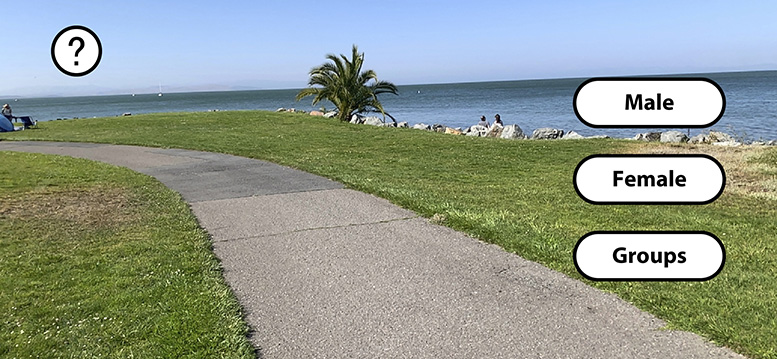 It's FAST, INTUITIVE, and EASY to use. The PPP AR-P app is free to use for anyone that wants to preview and photograph what a location would look like with people placed through out.
Choose from 47 different 3D rendered models (17 Male, 20 Female, and 10 Groups) in different age ranges and ethnicities - Maximum of 4 3D models per scene.
The app initializes the scanning mode and it will start looking to *aquire the surface where you want place your model.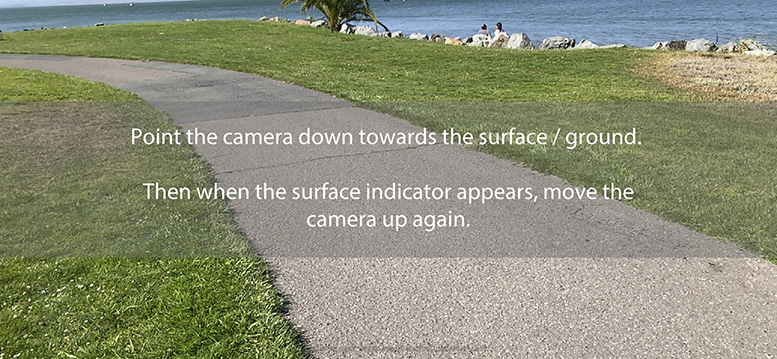 Point the camera down towards the surface and walk around the area to "scan" the area where you want to place the models.
The app might have trouble finding the surface at night or if the location is dark.
*The app will only recognize a surface that is less than 3 meters from the iPhone/iPad. So, if you want to shoot a "Top Down" angle of the location, aquire the surface by walking around and scanning where you want to place the models and set the surface. Then, with the app open and the models placed on the surface, walk around to your top down perspective and set up the shot.
Choose the Sun icon button and move the grey slider to set the shadow direction for the models.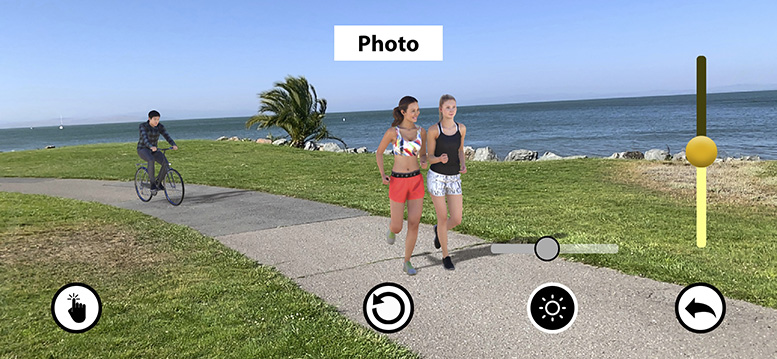 The yellow slider on the right side of the screen lightens or darkens all of the 3D models in the scene.
The "Finger" button is how you take a picture that's saved to your camera roll (the buttons on the screen are not included in the photograph that's saved).
The button at the bottom right on the screen (arrow points to the left) is the "Back" button to take you back to the model controls.
And the button in the center of the screen (circular arrow) is how you re-set the app to start the process all over to create a new scene with new models .
Use the "Plus" button (+) to add additional models to the scene.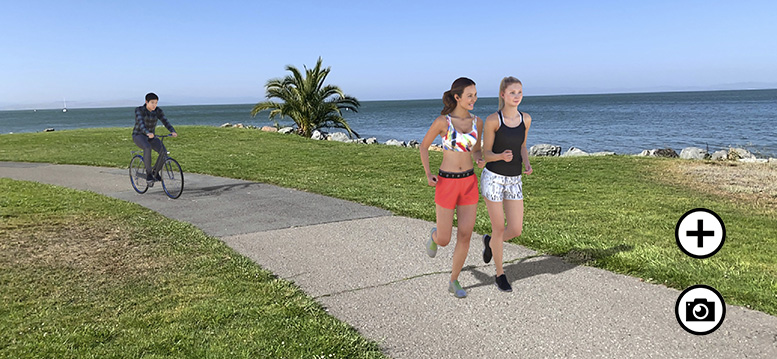 This will take you back to the opening screen with the buttons for the 3 categories of models (Male, Female, and Groups).
Tips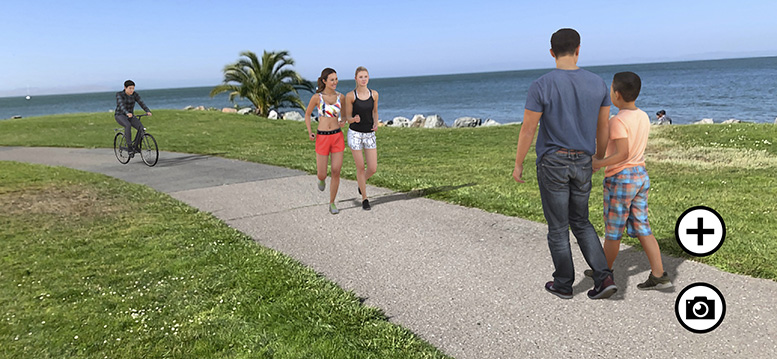 If you have left the edit model mode, you can
DOUBLE TAP
any model in the scene to "activate" it and edit it's position and rotation, or remove it from the scene.